Michelman Focusing on Sustainable Solutions at Dscoop Edge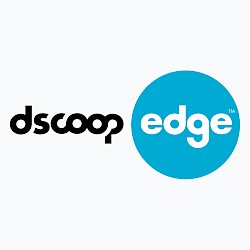 Michelman's innovative and sustainable primer and overprint varnish (OPV) technologies will be on full display at Dscoop Edge March 24-27, 2019 in Orlando, Florida.
The Dscoop showcase will include Michelman's industry-leading, water-based DigiPrime® primers and DigiGuard® OPVs, including re-pulpable DigiPrime® grades that have been favored by paper mills for more than a decade. Michelman continues to take great care in developing environmentally conscious solutions that offer digital versatility for a broad array of end-use applications.
Also, for HP Indigo digital press owners expanding into markets like home and personal care which require exceptional performance, Michelman will also feature DigiGuard® 901 for Pack Ready for Labels, a strengthener for HP Indigo validated UV OPVs used with Michelman's in-line primers, which enables enhanced water, chemical, and thermal durability. Mixed with off-the-shelf UV overprint varnishes, it allows label converters to achieve higher levels of durability.
Adds Lisa DiGate, Michelman's Vice President of Printing & Packaging "We are committed to helping HP Indigo press owners grow their business. Our line of HP Indigo recommended water-based primers, and OPVs optimize paper and film media that allow for high-quality labels, packaging, and commercially printed materials."
Learn More
Contact us to learn more about Michelman Digital Printing Solutions
Contact Us