Dr. Talia Collins Presenting Session Entitled "Intentional Design for Sustainable and Recyclable Packaging" at PACK EXPO Las Vegas
CINCINNATI, OH (August xx, 2023) – Dr. Talia Collins, Global R&D Manager, Printing & Packaging at Michelman, will lead a session entitled "Intentional Design for Sustainable and Recyclable Packaging Structures" on PACK EXPO's Sustainability Stage. Talia will discuss the challenges companies face when expanding their portfolios of sustainable packaging solutions in the face of growing consumer demand and an escalating regulatory environment. She will share how Michelman helps its customers transition from film-based substrates to fiber-based substrates that improve end-of-life options for final structures in existing recycling streams while maintaining barrier performance.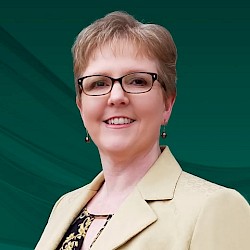 Talia commented, "I'll also cover sustainability trends and issues that leading brands must manage in 2023 and beyond, including the circular economy, bans on single-use plastics, e-commerce, and the consumer packaging experience. We have been collaborating with industry leaders on some exciting new packaging solutions that use recyclable mono-material film and high-barrier paper structures that I will present during the session."
With over 25 years of industrial experience leading new product initiatives and developing innovative water-based coatings that provide enhanced barrier performance, heat seal with low coefficient of friction (COF), print receptivity, oil and grease resistance (OGR), release, and other value-added properties, Talia was recently awarded a patent for digital print primers.
PACK EXPO takes place September 11-13, 2023 at the Las Vegas Convention Center in Las Vegas, Nevada. Talia's session will be Wednesday, September 13 from 12:00 to 12:30 PM on the Sustainability Stage (N-9967).