Michelman Focusing on Solutions for the Circular Economy at PACKCON 2020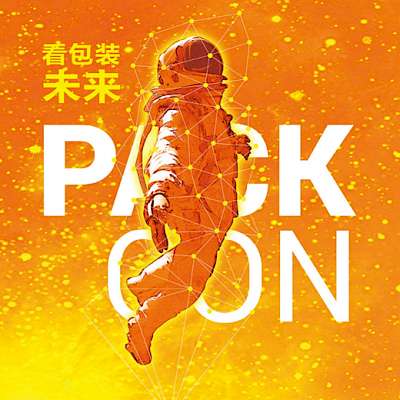 CINCINNATI, OH (July 08, 2020) – Michelman will introduce PACKCON 2020 attendees to a variety of proven, innovative, and forward-thinking packaging coating solutions. The company's collaborative approach to developing sustainable solutions has produced a diverse and effective portfolio of coatings that help its customers meet increasingly demanding circular economy initiatives.
Among the solutions Michelman will feature at the show include a range of barrier and functional coatings for paper, film, and foil substrates. Michelman's multi-functional coatings make it possible to create recyclable, repulpable, and industrially compostable packaging. They replace complex, costly, and potentially unrecyclable co-extruded films with homogenous mono-material structures. Their innovative solutions maintain key performance characteristics such as MVTR, OTR, and heat seal without negatively affecting recyclability.
Michelman will also feature PFAS-free, recyclable solutions for fiber-based food packaging such as cups, bowls, plates, trays, and wrappers. Specific solutions help customers meet requirements, including oil and grease resistance, water vapor and moisture resistance, water-resistance and repellency, release, and microwave and oven usage.
They will also spotlight solutions for folding carton applications such as frozen food containers, confectionary boxes, and industrial cartons. Michelman coatings, chosen for their water-resistance and repellency, oil and grease resistance, heat seal, and fast-drying OPV capabilities, are also known for their sustainability.
According to James Xue, Country Manager, Michelman China, "We are committed to helping facilitate China's 13th FYP expand and reinforce green manufacturing with our water-based and sustainable expert materials. We have always taken a collaborative approach to product development when developing sustainable solutions. Those solutions are helping forward-thinking customers who take a keen interest in circular economy initiatives. We work closely with a global network of partners throughout the value chain and optimize our technologies based on feedback. For example, at any given time, we're working with paper mills to do paper evaluations and performance testing, with converters to develop customized structures, and with brand owners to understand and develop sustainability goals based on consumer behavior."
This approach has resulted in innovative and highly effective coating technologies that have become the go-to solutions for many leading companies worldwide. Featured brands at the show will include VaporCoat® and HydraBan®, used for water vapor and moisture resistance; Michem® Coat, for a range of applications including oil and grease barrier and stain prevention; and Nomar® and ThermaGloss® for abrasion protection and skid resistance.