Michelman Welcomes Two New Experts to its Fibers & Composites Business Segment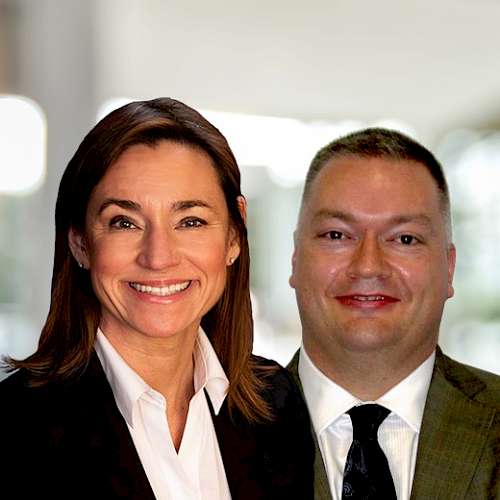 Michelman invests in its Fibers & Composites business segment by adding two new associates to better anticipate and serve its customers' needs in the Reinforced Plastic Composites market.
James Chantler, Ph.D., joins Michelman as its new Global Technology Director for Fibers & Composites. Dr. Chantler, a glass fiber industry veteran, has held several positions, including Business Manager, Global Research Manager, and Material Development Engineer for PPG Industries, Reichhold, and GAF. He was the Research & Development Director for Nippon Electric Glass (NEG-US), where he led the strategy for new product development, intellectual property, and global product transfer & integration. His industry knowledge and technical expertise will allow Michelman to broaden its fiber sizing and surface technology portfolio and help the composite industry achieve increased performance, and accelerate the adoption of new and novel concepts.
Ms. Lauren Hickey joins Michelman as its Global Marketing Manager for Fibers & Composites. She has spent over 20 years in senior marketing positions such as Business Manager, Senior Global Marketing Manager, and Global Director of Marketing & Product Management for companies such as Invacare Corporation, PolyOne, and Americhem Inc. She will use her plastics and polymer material product portfolio management experience to direct our efforts with reinforced plastic composites.
According to Andrew Michelman, Michelman's Chief Business Development Officer and EVP for Fibers & Composites, "We have led the industry with our fiber sizing and surface modification solutions for years, consistently bringing both value and leading innovation. We continue to differentiate ourselves as the interface experts and help fiber producers and composite manufacturers produce stronger, lighter, and more durable composite parts. Dr. Chantler and Ms. Hickey will help implement several strategic Fibers & Composites growth initiatives, and we're excited to welcome them to the Michelman team."
Michelman invites you to learn more about Hydrosize®, the company's versatile line of fiber sizing that allows customers to tailor the surface chemistry of reinforcement fibers to the chemistry of the matrix resin, thereby optimizing the interface adhesion between the polymers and fibers.
LEVERAGE MICHELMAN'S APPLICATION EXPERTISE IN FIBERS & COMPOSITES.
Learn More