Michelman to Highlight the Impact of Fiber Sizings on Composite Performance at JEC World 2020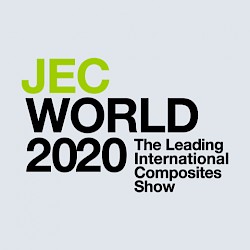 Michelman will showcase our expanding portfolio of water-based fiber sizing solutions at JEC World 2020, including Hydrosize®, our versatile line of fiber sizings that allows customers to tailor the surface chemistry of reinforcement fibers to the chemistry of the matrix resin, thereby optimizing the interface adhesion between the polymers and fibers. This improved interface adhesion helps fiber producers and composite manufacturers produce stronger, lighter, and more durable composite parts.
We offer a diverse selection of sizing solutions optimized for a broad range of thermoplastic and thermoset resins, including high-temperature matrices. Our fiber sizings can be applied during the manufacturing process of chopped or continuous strand fiberglass, carbon fiber, natural fibers, and fillers, or can be post-applied when making non-wovens and composite pre-pregs.
Part of Michelman's Hydrosize brand family, Hydrosize® Carbon, allows customers to leverage carbon fiber's unique benefits. The Hydrosize® Carbon series offers a wide variety of solutions depending on resin compatibility, fiber type, and desired composite performance. Michelman will also present "Effect of Sizing on the Interfacial and Mechanical Properties of Carbon Fiber (CF) Reinforced Polyamide (PA6,6) Composites" during JEC's technical conference.
Learn More About Michelman Fiber Sizing Solutions
See us at JEC World 2020 in Hall #5, Booth G73, at the Paris-Nord Villepinte Exhibition Centre or contact us today.
CONTACT US