Michelman to Highlight Sustainable and Versatile Solutions at ACS 2018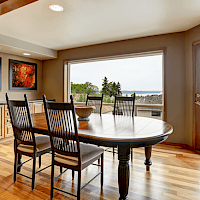 CINCINNATI, OH (April 3, 2018) – Michelman will showcase its versatile and waterborne emulsions with a focus on high performance wood applications at the American Coatings Show (ACS) 2018, being held April 10-12, 2018 in Indianapolis, Indiana.
Michelman, recognized globally for its waterborne emulsification and dispersion technologies for interior and exterior wood applications, combines collaborative innovation with polymer design expertise and smart surface/interface modification. Michelman emulsions provide unique, optimized, and versatile wood coating solutions to the industry. These solutions include Michem® Emulsion 62330 and Michem®Emulsion 67235.
Michem Emulsion 62330 adds value to a wide range of markets including paint & coatings, fiberglass, floor care, wood finishes, automotive care products, building products, carpets, die lubricants, and urethane foam. When added to varnishes and other coatings, this fine particle sized emulsion provides gloss with excellent water repellency, corrosion & block resistance and lubricity.
Michem Emulsion 67235 is a phenol free additive best used in waterborne coatings where improved slip, rub resistance, hardness and/or block resistance is needed. It is very effective for mar resistance in floor coating applications.
Event attendees will also learn more about Michelman's approach of collaborative innovation in creating these versatile solutions. According to Ginger Merritt, Vice President, Coatings & Country Manager, China, Michelman (Shanghai) Chemical Trading Co., Ltd., "Michelman believes in collaborative R&D with a focus on addressing mega-trends and future challenges. The company has invested heavily in its Advanced Materials Collaboration Center (AMCC) by establishing its New Technologies Group, focusing on developing new technologies for the future success of our customers and the industry."
Show attendees will find Michelman in booth #749.
Michelman is a global developer and manufacturer of environmentally friendly advanced materials for industry, offering solutions for the coatings, printing & packaging and industrial manufacturing markets. The company's surface additives and polymeric binders are used by leading manufacturers around the world to enhance performance attributes and add value in applications including wood and floor care products, metal and industrial coatings, paints, varnishes, inks, fibers and composites. Michelman is also well-known as an innovator in the development of barrier and functional coatings, as well as digital printing press primers that are used in the production of consumer and industrial packaging and paper products, labels, and commercially printed materials. Michelman serves its customers with production facilities in North America, Europe and Asia, product development and technical service centers in several major global markets, and a worldwide team