Michelman Develops a Primer Solution for Memjet DuraLink Water-based Inkjet Systems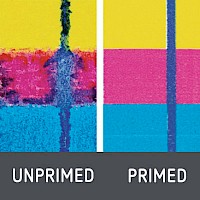 CINCINNATI, OH (September 27, 2018) – Michelman is expanding its JetPrime® brand portfolio of solutions to include technology used with pigmented water-based inkjet printing applications. Its newest primer, JetPrime® WB 1100 is formulated for coated offset substrates and is an effective primer for high-speed commercial printing applications. It proves also to be effective in paper packaging applications such as folding carton and corrugated. This solution offers increased productivity and superior print quality at higher line speeds. This inline primer has been extensively tested by Memjet and is now available to Memjet OEMs for integration in their solutions.
"Memjet developed DuraLink™ to give printers a technology that could affordably produce high-speed, quality output," says Kim Champion, vice president, Inks and Materials at Memjet Technology. "Working with Michelman, we enhanced the DuraLink solution by creating an optimized primer for our DuraLink inks. Using this new primer on offset paper gives printers much greater flexibility in the media they use with their DuraLink press, simplifying their media supply chain and providing an overall lower cost per print than using inkjet media."
JetPrime WB 1100 enriches image quality through improved hold out and reduced bleed and mottle. Additionally, it is not as harsh on printers and priming equipment because of its environmentally friendly and non-corrosive formulation.
"At the very start, we set out to develop an industry-wide solution that allows for unprecedented quality at significantly lower cost of ownership," explains Lisa DiGate, Michelman's Vice President, Printing & Packaging, "Michelman is investing heavily to enable digital printing. This development with Memjet is incredibly exciting, opening up new spaces and applications, globally, and across industries."
A leader in solutions for both analog and digital printing; Michelman also offers overprint varnishes (OPVs) that allows for a systems approach with primers and designated OPVs.
"Michelman's experience in developing primers and OPVs for these applications, combined with its global sales and distribution channels, made it the ideal partner for this project. Memjet is grateful for Michelman's contributions," concludes Champion.
Memjet and Michelman will highlight this new inkjet technology at booth 1804 during PRINT 2018 in Chicago, Illinois on September 30 – October 2.
Michelman is a global developer and manufacturer of environmentally friendly advanced materials for industry, offering solutions for the coatings, printing & packaging and industrial manufacturing markets. The company's surface additives and polymeric binders are used by leading manufacturers around the world to enhance performance attributes and add value in applications including wood and floor care products, metal and industrial coatings, paints, varnishes, inks, fibers and composites. Michelman is also well-known as an innovator in the development of barrier and functional coatings, as well as digital printing press primers that are used in the production of consumer and industrial packaging and paper products, labels, and commercially printed materials. Michelman serves its customers with production facilities in North America, Europe and Asia, product development and technical service centers in several major global markets, and a worldwide team of highly trained business development personnel.