Michelman Showcasing OPV Solutions at LabelExpo Americas 2018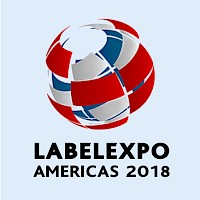 CINCINNATI, OH (September 18, 2018) – Michelmanwill be showcasing solutions for HP Indigo Pack Ready for Labels at LabelExpo Americas 2018. DigiGuard®901, a post-print UV OPV strengthener, improves the performance of HP-validated OPVs used in combination with Michelman's in-line primers.
DigiGuard 901 can be applied post print by mixing with many off the shelf UV overprint varnishes, and provides further versatility as it supports the entire portfolio of HP Indigo's existing label press solutions including HP Indigo 6000 series presses, the HP Indigo 8000, and the HP Indigo 20000. Because of the higher level of water, thermal, and chemical resistance the strengthener provides, HP Indigo press owners are now able to move further up into applications requiring the most stringent industry specifications, specifically for the home and personal care segment.
Michelman will also showcase a variety of general purpose OPV solutions. Michem® Flex M1203, a water-based matte finish OPV for use with all polymer materials, allows brand owners to use polymer materials and create a paper look with a soft velvety texture. It can be applied in registration, which allows for clear windows to highlight the product and/or a mixture of gloss and matte finishes that can enhance overall shelf appeal.
Michelman will also introduce visitors to Michem Flex Barrier 3510, an innovative water-based coating that provides a transparent and durable high oxygen barrier that offers better protection from the fractures and pinholes that occur with traditional oxygen barriers. Specifically designed for flexible packaging in food applications, Michem Flex Barrier 3510 is applied in-line or off-line by flexo or gravure without a primer. It is extremely user-friendly resulting in a highly durable, cost effective package. The new coating is ready-to-use as a single component, requires no mixing, and therefore has excellent shelf life. Unlike other barrier coatings, it contains no chlorine or nano particles. It has excellent printability and lamination bond strength.
LabelExpo Americas 2018 will take place September 25-27, 2018 at the Donald E. Stephens Convention Center in Rosemont, Illinois. Michelman will exhibit in booth #3136.
Michelman is a global developer and manufacturer of environmentally friendly advanced materials for industry, offering solutions for the coatings, printing & packaging and industrial manufacturing markets. The company's surface additives and polymeric binders are used by leading manufacturers around the world to enhance performance attributes and add value in applications including wood and floor care products, metal and industrial coatings, paints, varnishes, inks, fibers and composites. Michelman is also well-known as an innovator in the development of barrier and functional coatings, as well as digital printing press primers that are used in the production of consumer and industrial packaging and paper products, labels, and commercially printed materials. Michelman serves its customers with production facilities in North America, Europe and Asia, product development and technical service centers in several major global markets, and a worldwide team of highly trained business development personnel.