Michelman Appoints James Xue Country Manager for Greater China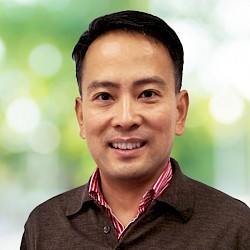 Michelman is pleased to announce the appointment of Mr. James Xue as the company's new Country Manager for Greater China. Hired in 2017, he has led Michelman's sales efforts in China over the past two years, developing meaningful customer relationships and building Michelman's regional sales team.

Mr. Xue has over 20 years of experience in the advanced materials industry sector, having spent time with several leading international chemical companies. He began his career in 1996 as a Shanghai-based chemist, then added extensive sales and technical service expertise before moving into sales management and senior leadership positions. Before joining Michelman, he served as a commercial manager at Huntsman Advanced Materials China and a channel and business manager for Dow Corning (China) Holding Co., Ltd.

According to Mr. Rick Michelman, Chief Technology Officer and Executive Vice President, Asia, "We're thrilled that Mr. Xue accepted this appointment, and have the utmost confidence in his leadership and experience to grow the increasingly important Chinese market and allow us to expand our presence across the country."

Mr. Xue gained his bachelor's degree in polymer chemistry at Tongji University in Shanghai, then added an MBA from the University of British Columbia's Sauder School of Business.