Michelman's Mr. John Jacquin Receives Division Leadership & Service Award at PaperCon 2018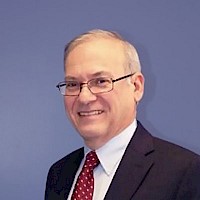 CINCINNATI, OH (April 16, 2018) – Michelman is proud to announce that Mr. John Jacquin, the company's Technical Service & Application Development Manager, has received the Division Leadership & Service Award from the TAPPI NET Division sponsored by Dow Chemical. Mr. Jacquin was presented with the award at the 2018 PaperCon Conference Awards Breakfast held April 16th during TAPPI's PaperCon 2018 event being held in Charlotte, North Carolina.
TAPPI Divisions grant awards to individuals in recognition of outstanding accomplishments or contributions to the industry's technology or the TAPPI organization. Each technical division may grant no more than one award for leadership and service per year. During his 10 years of TAPPI participation, John has presented in the Webinar series and twice at the NETInc Technical Symposium, and was also awarded best conference paper in 2016 by the Nonwovens division of TAPPI. He has participated in the NETInc Building Sciences/Fiberglass Mat Committee and is currently Chair of the Binders, Additives & Minerals Committee
"I'm so proud to see John recognized by his peers for his leadership and service at this industry-wide event," said Mr. Steve Shifman, President and CEO at Michelman. "He embodies our values of Giving, Respect, and Collaboration."
Jacquin has been with Michelman since 2015 and has over 35 years of experience providing technical expertise for binder resin, crosslinker, and additive & polymer chemistry for industrial applications. He has a BS ChE in Chemical Engineering from Rutgers and an MS in Computer Science / Information Management from Rensselaer Polytechnic Institute.
Michelman is a global developer and manufacturer of environmentally friendly advanced materials for industry, offering solutions for the coatings, printing & packaging and industrial manufacturing markets. The company's surface additives and polymeric binders are used by leading manufacturers around the world to enhance performance attributes and add value in applications including wood and floor care products, metal and industrial coatings, paints, varnishes, inks, fibers and composites. Michelman is also well-known as an innovator in the development of barrier and functional coatings, as well as digital printing press primers that are used in the production of consumer and industrial packaging and paper products, labels, and commercially printed materials. Michelman serves its customers with production facilities in North America, Europe and Asia, product development and technical service centers in several major global markets, and a worldwide team of highly trained business development personnel.