Celebrating Earth Day with Water Conservation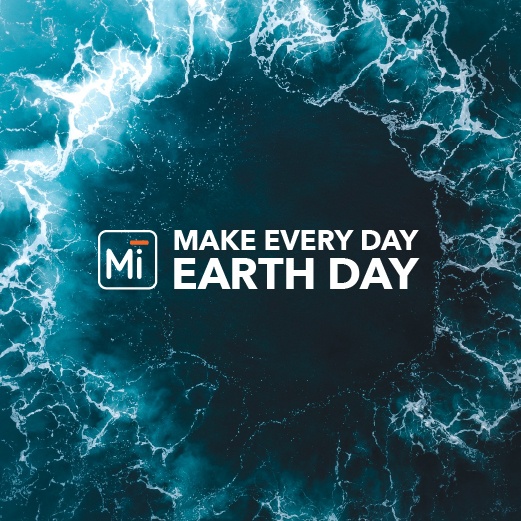 As we celebrate Earth Day this year, we're thinking about an important natural resource that some of us may take for granted in our daily lives: Water.
Did you know that only 2-3% of the water on our planet is fresh water? Less than one percent of all the Earth's fresh water is available for human consumption, and industrial processes consume about 12% of the public water supply. That makes water a very precious and limited resource that we must take special care to conserve.
Water is essential to our operations at Michelman as a leading developer of environmentally-friendly water-based solutions. For us, water is an important raw material. For decades, we've created coatings and additives that improve material performance without sacrificing sustainability, such as water-resistant coatings for corrugate that are PFAS-free, recyclable, and compostable, bio-based additives for wood & concrete coatings, and fiber sizings for composites that enable lighter & more fuel-efficient vehicles.
But water is also used in our production and cleanup processes, and reducing our manufacturing footprint is a cornerstone of our commitment to continually improving the overall sustainability of our business, our customers' businesses, and ultimately our planet.
To further that commitment, we recently completed a pilot program at our manufacturing facility in Aubange, Belgium, in order to improve how we treat water discharged from various parts of our manufacturing process for reuse in other parts. Every water source in the facility was identified and carefully measured (even rain water collected from rooftops) as well as every place water escapes, from boiling, evaporation, and "blowdowns" (removing water from a boiler via pressure), down to the showers.
Various treatment methods were explored. In the end, a combination of three different methods (for the curious, primarily tangential ultrafiltration, but also incorporating a membrane bioreactor, with a final treatment via reverse osmosis) was determined the most effective. Analysis of the pilot trial, in which 200MT of water was treated, demonstrated the ability to eliminate up to 90% of the water discharged as a result of our production processes. Planning is now under way to scale this solution in Aubange and develop similar programs for our other facilities worldwide.
Of course, water conservation at home is very important as well. Simple choices such as turning off the water when brushing your teeth or washing dishes, and storing drinking water in your refrigerator, can make a significant difference in your consumption (and your water bill). We hope you share our dedication and passion to make every day Earth Day!
Sincerely,
Your Friends at Michelman