Michelman presenting Pack Ready for Labels technology at Dscoop EMEA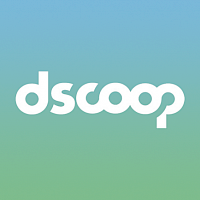 CINCINNATI, OH (June 12, 2018) – Visitors at the upcoming Dscoop's Unleashing Print™ conference in Vienna, Austria will be introduced to Pack Ready for Labels and Michelman's suite of pre- and post-print solutions for enhanced label resistance. Solutions include DigiGuard® 901 UV OPV Strengthener (an OPV additive), DigiPrime® 022 and DigiGuard® 222.
DigiGuard 901 is now commercially available through Michelman after successful evaluations by dozens of customers on a variety of applications including food applications (e.g. olive oil), household and chemical (e.g. paint, detergents) and personal care (e.g. shampoo). Because of the higher level of water, thermal, and chemical resistance this strengthener provides, HP Indigo press owners are now able to move further up into applications requiring the most stringent industry specification, specifically for the Home and personal care segment. It can be applied post print by mixing with many off the shelf UV overprint varnishes, and provides further versatility as it supports the entire portfolio of HP Indigo's existing label press solutions including HP Indigo 6000 series presses, HP Indigo 8000 and HP Indigo 20000. It also works with Michelman's existing Digiprime 680 and Digiprime 050 solutions.
For even higher performance, DigiPrime 022 is an innovative water-based primer that enables superior resistivity such as required for pasteurization. As a pre-requisite, an in-line priming optional upgrade is required. DigiPrime® 022 and HP Indigo's in-line priming optional upgrade are both currently under Beta testing and are scheduled for release in September during Labelexpo 2018. Digiprime 022 can be used in conjunction with the forthcoming DigiGuard® 222, a high resistance UV overprint varnish, available in matte or gloss versions, without the need for DigiGuard 901. Additionally, it is scheduled for release during Labelexpo 2018.
DigiPrime® 022 and DigiGuard® 222 are now available for customer testing. Please visit Michelman in booth #26 to find out how you can take advantage of Michelman's high resistance label technology.
Michelman is a global developer and manufacturer of environmentally friendly advanced materials for industry, offering solutions for the coatings, printing & packaging and industrial manufacturing markets. The company's surface additives and polymeric binders are used by leading manufacturers around the world to enhance performance attributes and add value in applications including wood and floor care products, metal and industrial coatings, paints, varnishes, inks, fibers and composites. Michelman is also well-known as an innovator in the development of barrier and functional coatings, as well as digital printing press primers that are used in the production of consumer and industrial packaging and paper products, labels, and commercially printed materials. Michelman serves its customers with production facilities in North America, Europe and Asia, product development and technical service centers in several major global markets, and a worldwide team of highly trained business development personnel.