Michelman's 100% Recyclable & Repulpable Functional Coatings on Display at ACCCSA 2019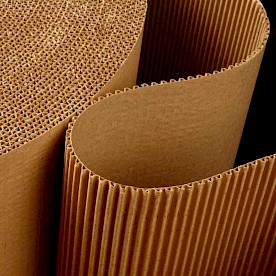 Michelman will introduce ExpoACCCSA 2019 attendees to a selection of sustainable, waterborne functional coating solutions for paper and corrugated applications. Developed collaboratively, and with the circular economy in mind, Michelman's coatings are recyclable, repulpable, PFAS-free, and formulated for enhanced performance.
According to John Hurban, VP & Managing Director, Americas, "We take a collaborative approach when developing sustainable solutions. By working closely with a global network of partners throughout the value chain, we optimize our technologies. For example, at any given time, we're working with paper mills to do paper evaluations and performance testing, with converters to develop customized structures, and with brand owners to understand and develop sustainability goals based on consumer behavior."
This approach has resulted in innovative and highly effective coating technologies that have become the go-to solutions for many leading companies around the globe. Featured brands at this year's show include VaporCoat® and HydraBan®, used for water vapor and moisture resistance; Michem® Coat, a range of solutions for grease barrier and stain prevention; and Nomar® and ThermaGloss® for abrasion protection and skid resistance.
Learn About Michelman's Paper & Corrugated Solutions
See us at ExpoACCCSA in Miami, Fl, July 9-11, 2019 in booth #48 or contact us today.
Contact Us